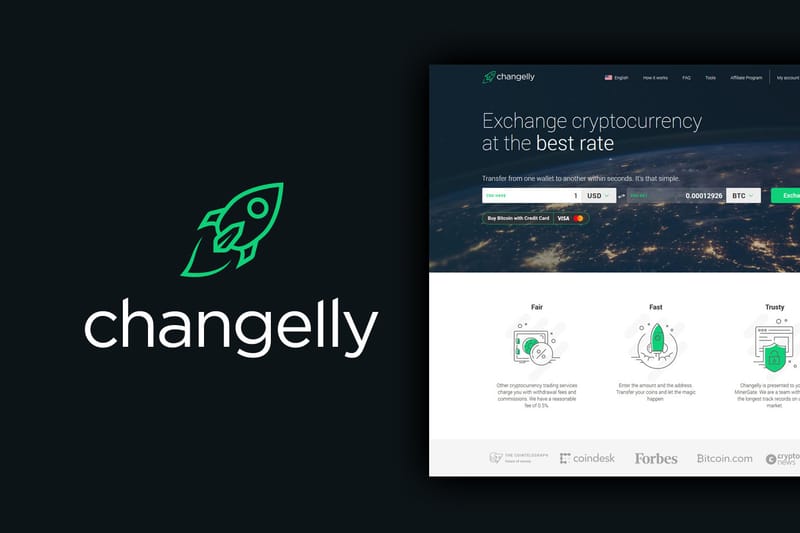 How it works
1.Choose the crypto pair you'd like to exchange. Make sure you are okay with the best rate on the market and the 0.25% service fee.
2. Confirm the transaction and sign in/sign up with just your email to save your transaction history.
3. Send the exact amount to the address provided and receive the crypto in your wallet within minutes. Changelly works with a variety of trading platforms, and so has found the best offer on the market for you.
Thank you.